Several professions combine to bring a Grosset-Janin construction or renovation project to light.
Our
team
Our team of over 60 people work together for the success of the Grosset-Janin business:
· Business Managers organised by sector, close their to customers and the local area,
· A design office trained in Grosset-Janin's architectural style,
· Project Managers chosen for their technical skills in monitoring building work
· Carpenters and joiners who have mastered traditional know-how,
· Administrative & financial services, HR, maintenance, logistics and marketing departments, working together to facilitate the organisation of the company.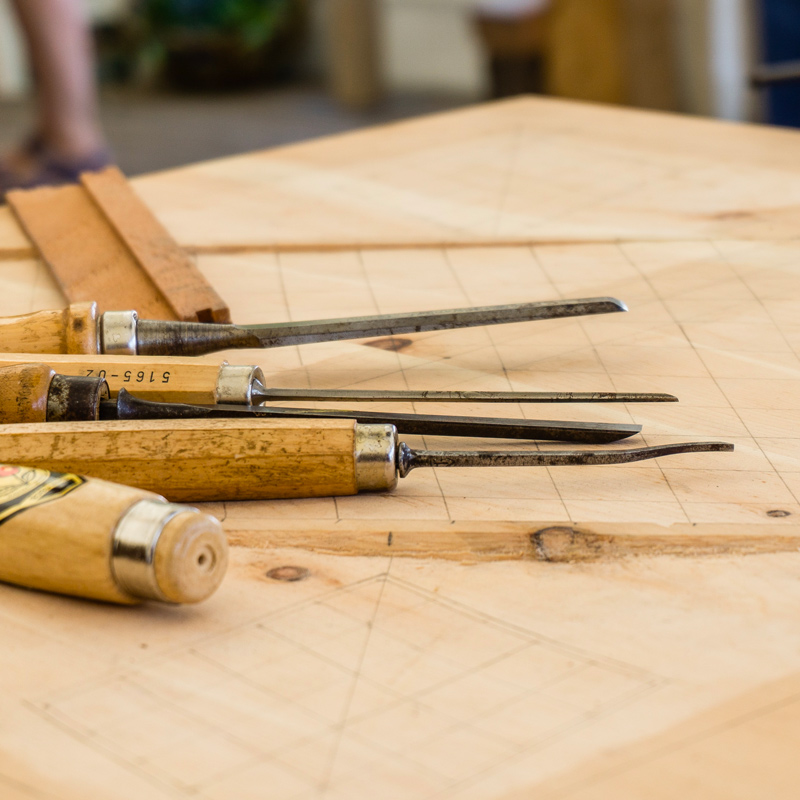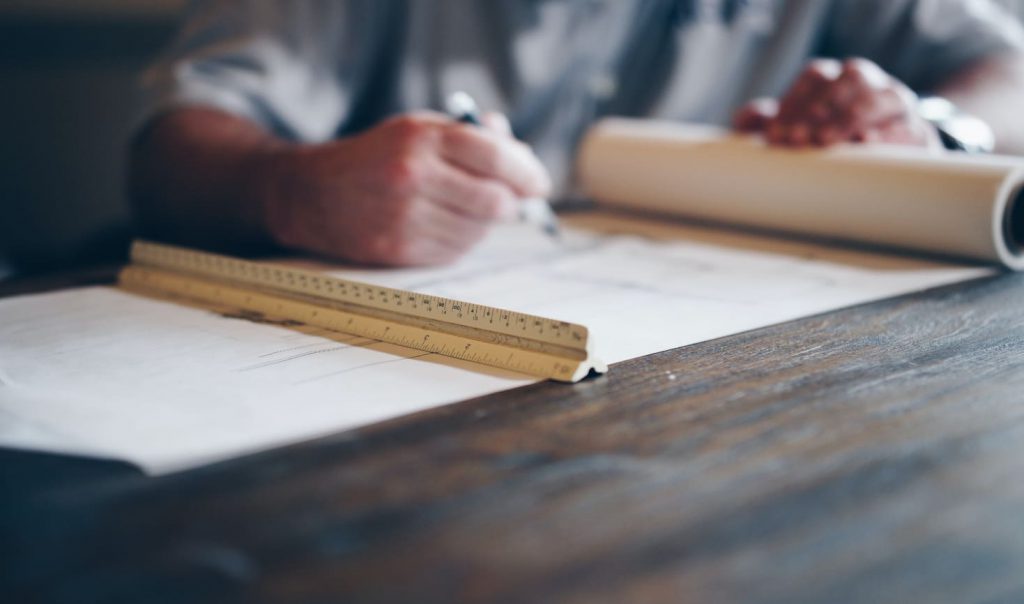 Our work
tools
Our 3000 m² of production workshop space is the nerve centre of the business. Carpentry, cabinet making, windows, stairs, burning techniques, fitting-out and furniture… we take care of the whole of the fabrication, the storage and the logistics. On the building site, we have complete autonomy: lifting, security, equipment, we can rise to (almost) any challenge. In Domancy, our offices are fitted out with technical zones for each trade, enabling collaboration. Our business managers will welcome you to our commercial agencies which are located in major ski resorts nearby.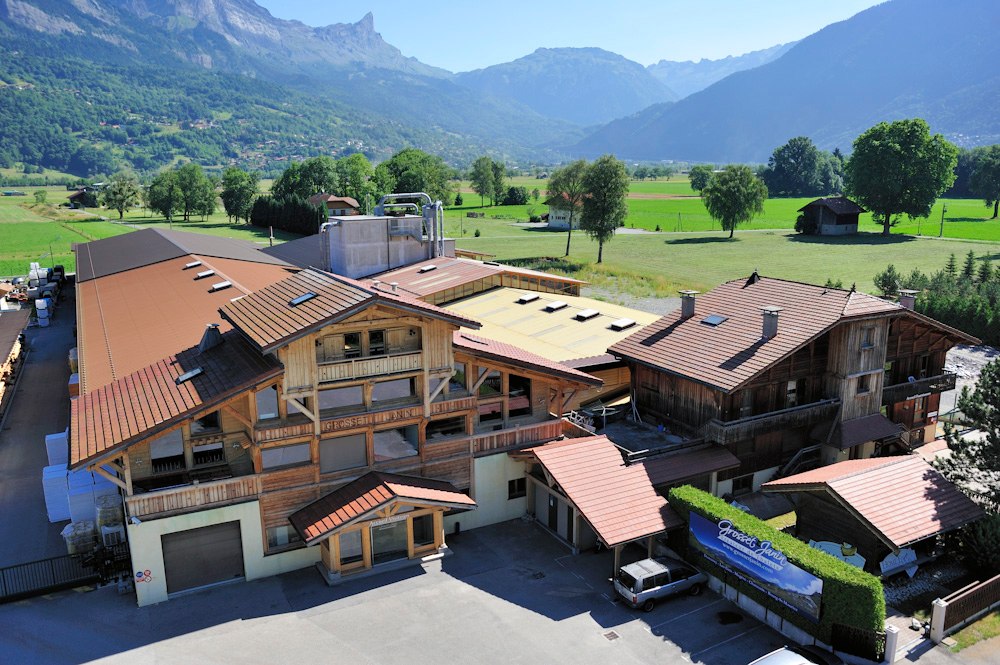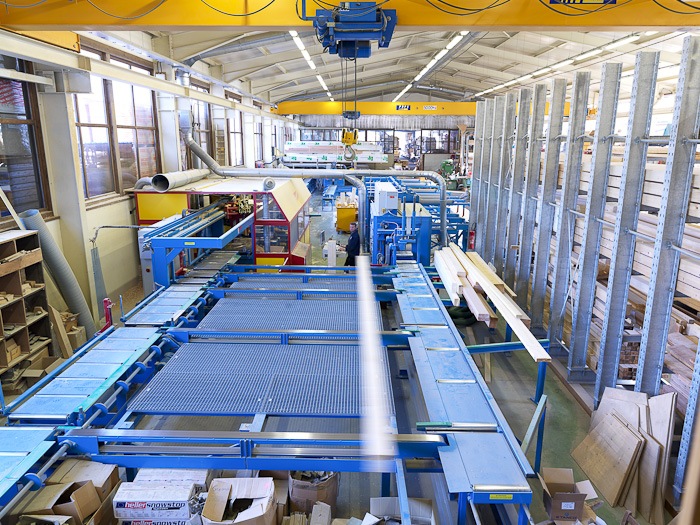 Our subcontractor
partners
Many trades work together on our sites. We select partners for their know-how and their trustworthiness as well as for their work ethic. Common values regarding employment, quality, the environment, safety and client satisfaction are all equally important criteria. For numerous years, Grosset-Janin has known how to forge trusting and long-lasting relationships with subcontractors which enhance collaboration and contribute to the success of the build.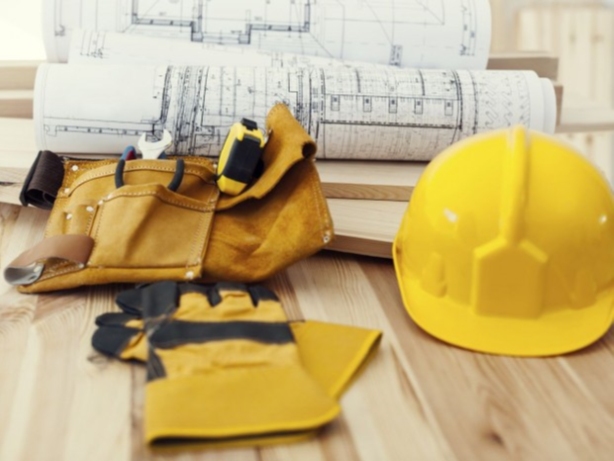 Grosset-Janin is a benchmark company in the creation and construction of top level chalets in both Savoie and Haut-Savoie. For over 70 years, the family organisation has brought together innovation, know-how and local fabrication to produce quality work.
Embedded in this region and with the values of respect that have been handed down through the generations, the business is developing with passion and conviction.
Are you passionate, talented, a lover of all things wood? Grosset-Janin regularly recruits new talent to reinforce their teams. Carpenter, Project Manager, Joiner, Sales person… We look through each application carefully, so send us yours by clicking the button below.